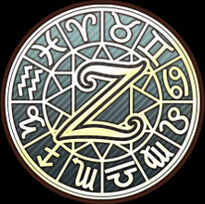 Zodiac Star Committee
(ゾディアック星導会, Zodiakku Seidoukai) is an elite shinobi squadron. It and
its associated characters
debuted in
Senran Kagura: New Wave
.
Distinguishing Characteristics
While the exact nature of the school is unknown, it is believed to be a private girls academy with the Zodiac Squad acting as its elites.
Notable Characters
Members of the Zodiac Star Committee
First Year Students
Second Year Students
Third Year Students
Trivia
Although they don't play a role nor do they even make a second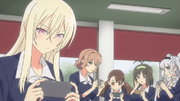 appearance the entirety of this team makes a cameo appearance near the end of the fourth episode of
the second season.
Community content is available under
CC-BY-SA
unless otherwise noted.