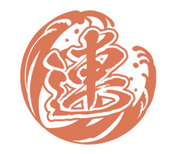 The New Wave Union is a faction introduced in Senran Kagura: New Link and features characters from Senran Kagura: New Wave.
Distinguishing Characteristics
This group is unique for having each of its members be from different teams, regardless of alignment.
Notable Characters
Gallery
Trivia
Originally this faction had no leader. However, after Mai and Tsubaki were added to the game, Mai was declared to be the team leader.
Despite being from different schools, members of the New Wave Union wear the same team uniform.
Loading Screen comics have cameos of the respective teammates of the members of this group, however they do not directly appear in the game.