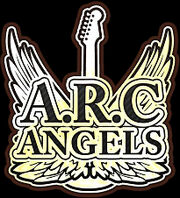 A.R.C. Angels is a rock band made up of five high school girls. These girls are also shinobi students, and fight using their instruments as weapons. They were introduced in Senran Kagura: New Wave.
Distinguishing Characteristics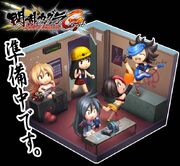 While they all wear similar school uniforms when not in their shinobi transformation state, it is unknown what school the members of the band belong to.
The rock band is managed by Saint Venus, a company designed to train Evil Shinobi and have them infiltrate various industries. When forming the band, Saint Venus had the girls transferred to the same school.
Notable Characters
Members of A.R.C. Angels
First Year Students
Second Year Students
Third Year Students
Trivia